We value our patients' experience at ChiroHealth Chiropractic Wellness Center. If you are currently a patient, please feel free to complete the following Client Experience Questionnaire. The Questionnaire is in Adobe Acrobat format, and requires the free Acrobat Reader to view.
Download & Print Questionnaire
Dr. John McIntyre
---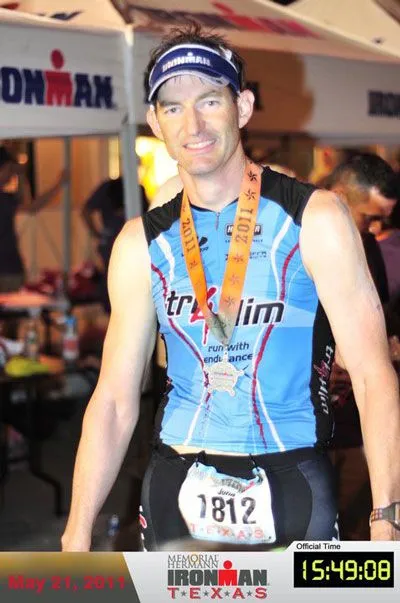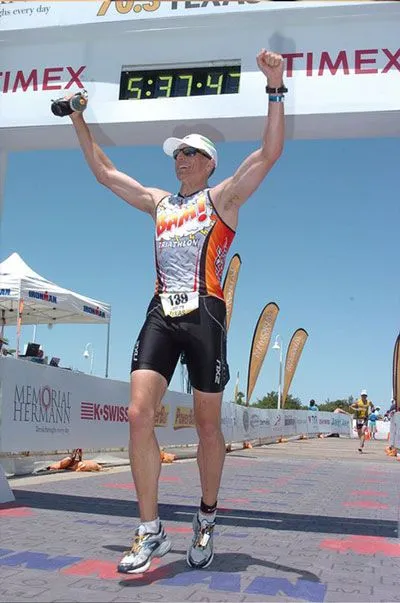 ---
I came to ChiroHealth because I was having trouble sleeping due to my chronic low back, right hip, right leg, and abdominal pain. My activity level and my and my interaction with my children were almost non-existent. It was so bad that even going on a walk with my children would wear me out. For 14 years I was afraid that there was a bigger problem that had not been found.
I saw a pain specialist for a while and was receiving steroid injections in my spine that did not help. I recieved adjustments from a previous chiropractor. I had exploratory surgery from an oncologist, and a colonoscopy from a gastroenterologist. None of the other doctors had helped, so when I drove by and saw the ChiroHealth sign I figured it was closer to my new home than the other chiropractor, so I gave it a try.
Dr. Tracey is very thorough and will diligently to research to figure out the problem. At first it was one step forward and two steps back, and now I am almost completely free of the pain I had for so many years.
The best advice I would give anyone is to talk to there doctors about everything that is going on. If you don't communicate with them they cannot use their knowledge to help you. Continue the treatment plan that they suggest to you, because it sets the foundation to a quicker recovery. Remember that you didn't get into the shape you are in overnight; therefore, It won't get fixed overnight.
Tammy M.
---
After years of physical therapy and other chiropractors I was recommended to ChiroHealth by a family member. When I was 17 I was in a 6- car pile up accident. I walked away without a scratch on me. Unfortunately my neck and shoulders have been a problem for 13 years now. Many mornings over the years I would wake up with the inability to turn my neck. As a nurse it affects my ability to do my job. After working with Dr. Hernandez and Dr. McIntyre, I actually feel like were fixing the problem with more than a band aid. I have less pain on a regular basis, when used to, I would get constant headaches and neck pain.
All of the staff is very nice and they listen to my needs and concerns. They asked lots of questions first, then offered a plan for me. They really worked as a team. ChiroHealth is always flexible with my changing work schedule. I always feel like I can call if I'm having pain or issues, I get same day assistance if needed.
Shelly M.
---
Before I started nutritional counseling I felt tired all the time. My energy level was very low, and my eating habits were poor. After just a little over a month I feel so much better, and full of energy. My eating habits have improved significantly and I have lost about 2- 2 ½ lbs per week. I have come to realize how bad processed sugars make me feel.
Debbie M.
---
Knowledgeable, caring, focus driven, family oriented, and friendly are the words that describe ChiroHealth. I came to them because of my "Frozen Shoulder" syndrome. I had the since using my arm incorrectly in February of this year. This injury has interfered with every aspect of life. Including bathing, dressing, and all normal functions of the arm. Dr. John and Dr. Tracey have treated me and they are fabulous! I recommend them to everybody! They worked with me to solve my problems, they taught me techniques to help myself improve. I love you guys!
Connie G.
---
I came to ChiroHealth when I was pregnant with my twins Nathan and Nicolas. I was experiencing low back pain and inability to get comfortable. My back had begun to bother me around my 4thmonth of pregnancy. Walking and standing became a chore, especially with my 1 ½ year old Sebastian, pulling on me and wanting me to carry him. I had previously gone to a massage therapist for help, but it just wasn't getting me complete relief. I was referred to Dr. Tracey through my husband, who has had great results. I began treatment within a short period of time and my pain had disappeared. My whole family had been under ChiroHealth's care ever since. I was really surprised when Dr. Tracey showed up for the birth of my twins to help me with my pain and even adjust my newborns on their first day of life. Her techniques are gentle and effective and I feel comfortable with the great care she has offered is.
Candice S.
---
More Patient Testimonials Coming Soon...